Which Month is Best to Visit Orlando Florida?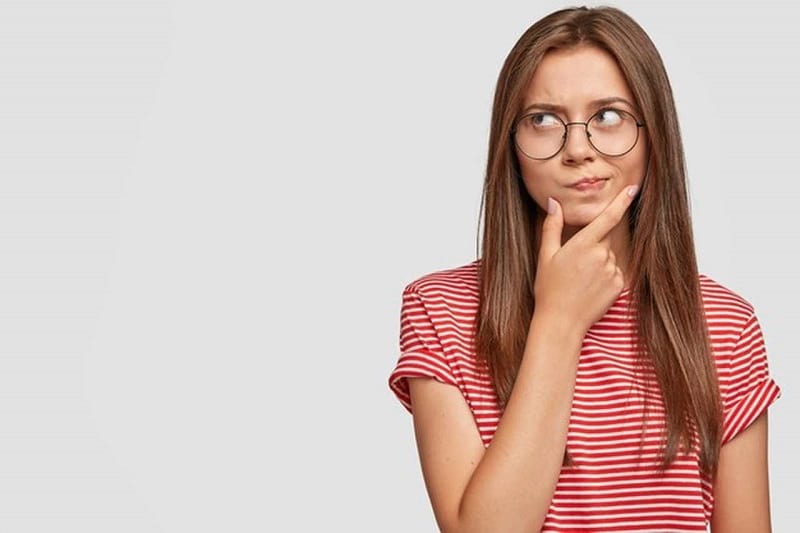 Want to know which month is best to visit Orlando, Florida? Paradiso Grande Homes for Sale by Authentic has the answer! Are you planning a trip to Orlando? Want to schedule your Orlando, Florida vacation to avoid the rainy season, the peak-season crowds, or to coincide with the cheapest month of the year? You'll find solutions to these quandaries and more below! But if you just want the Cliff Notes, in general, the best time to visit Orlando is between the months of March and May.

Another great way to maximize the magic of your visit is with a vacation home. And with Paradiso Grande Homes for Sale by Authentic, you can buy one of your own at one of Orlando's premier vacation home communities.

Want to explore vacation homes in the wider Orlando market? Our parent company, Authentic Real Estate Team, is your definitive realtor in Orlando. Call now!
History of Orlando
Orlando wasn't always the vacation capital of the United States.
In its early days, Orlando was just a small agricultural town, where farmers raised cattle and citrus magnates exported oranges and grapefruits via rail to the country's colder climes.
But in the late 1960's, that all began to change.
For it was around that time that Walt Disney, seeing the potential in the thousands of acres of cheap agrarian land, and in Central Florida's subtropical weather, decided to make Central Florida the site of his famous Walt Disney World Resort.
With the low cost of the citrus groves and cow pastures, Disney was able to buy up huge swaths of Central Florida to realize his expansive vision.
And with the area blessed by 12 months of warm weather, Disney could run his parks all year.
Opened in 1971, Walt Disney World would go on to be a massive success, quickly becoming the number-one family tourist attraction in America, and inspiring other parks and attractions such as SeaWorld (1973) and Universal Studios (1990) to set up shop in the area.
But it wasn't just theme parks that found a foothold in Orlando.
Soon, many other businesses would move in to capitalize on the strong annual tourist presence, bringing jobs, which in turn would bring people seeking jobs, to the area.
Thus, starting with the success of the parks, Orlando would rise above its humble agricultural beginnings and become the major world city it is today.
Why Should You Visit Orlando?


Orlando is the theme park capital of the world.
If you have kids, if you're a kid at heart, or if you're just an adrenaline junky who loves roller coasters and thrill rides, then Orlando is a must-see destination to add to your bucket list.
However, Orlando is much more than just theme parks.
With many renowned shops and restaurants, Orlando is a mecca for food- and fashion lovers.
And with a lush natural setting, it's an outdoorsman's paradise.
Read on to discover a few great reasons why you should visit Orlando!
1. The Theme Parks
Orlando's reputation as the theme park capital of the world precedes it.
And it's well deserved.
As home to Walt Disney World and Universal Orlando Resort, Orlando is home to the world's number-one and number-two theme parks, respectively.
These two parks alone offer everything you need to have the vacation of a lifetime, with Disney catering to families with timeless, wholesome rides and shows, and Universal's coasters, motion simulators, and filmic themes ideal for thrill-seekers and pop culture connoisseurs.
But Disney and Universal are far from the only theme parks Orlando has to offer.
From wildlife and wild rides at SeaWorld, to up-close dolphin encounters at SeaWorld's Discovery Cove, to LegoLand, Universal's up-and-coming Epic Universe, charming amusement parks like FunSpot and Andretti Thrill Park, and refreshing water parks like Aquatica and Volcano Bay, you'll find no end to the theme park fun in Orlando!
The best, cheapest, and least crowded times of month to visit Orlando, Florida's theme parks are late August through early September to avoid the crowds, November and December (minus holidays) to avoid the heat and rain, and March through May if you want to have the best overall time.
Want to have the option to visit Orlando at the drop of a hat, with a private vacation home near Orlando's best theme parks?
Located on International Drive, in the heart of the Orlando tourist district, Paradiso Grande is the first and only vacation home community located directly between Walt Disney World and Universal Orlando Resort.
And Paradiso Grande Homes for Sale by Authentic is your definitive source of deals on Paradiso Grande real estate!
2. Shopping
Want to scratch your retail itch on your next vacation?
Orlando is the perfect place to do it!
Orlando is a retail-lover's dream come true.
Here you'll find premier malls, huge outdoor shopping centers, and many standalone stores offering everything your heart desires.
From the big brands you know and love to boutique shops with one-of-a-kind treasures, Orlando's shops are world-class attractions in their own right.
Some of Orlando's best places to shop include Disney Springs, Downtown Orlando, the Loop, Old Town, Winter Garden Village, and the Florida Mall.
The best times to visit Orlando if you're looking for the cheapest shopping are late November through December.
3. Dining
Having the excuse to dine out is one of the best things about a vacation.
And one of the best places to vacation is you love dining out is Orlando.
Orlando is a Shangri La for discerning diners.
From chains to gourmet eateries, Orlando cuisine ranges from the frugal to the fine.
Feeling adventurous?
You'll find a wide array of cultures represented in the Orlando food scene, from Vietnam to Greece, Turkey to India, to Nigeria, Ireland, Brazil, Puerto Rico, and many more.
Like your meals on wheels?
After Los Angeles, Orlando is one of the food truck capitals of the United States.
Looking for something the whole family will love?
Orlando is also home to many dinner shows and themed restaurants that turn dinner into a family-friendly event.
In short, if you love food, you're sure to love Orlando.
But don't just take our word for it.
Orlando's reputation as a world-class culinary destination is known far and wide, with WalletHub naming it the second-best foodie city in the country!
4. Golf
Like to golf?
Then you're sure to love Orlando!
Florida boasts more golf courses than other state in America.
And a great many quality courses can be found in the Greater Orlando area.
Thus, whether you're a once-a-year kind of player, a weekend warrior, or a pro, you'll find courses to delight and challenge you in Orlando.
From Reunion Resort's signature Watson, Palmer, and Nicklaus courses, to the Greg Norman-designed National and International at Champions Gate, to Bay Hill Club and Lodge, Orange Tree Golf Club, Lake Nona Golf and Country Club, Falcon's Fire, and more, Orlando's top-flight courses have made it a world-renowned golf destination.
Want to live the dream of golf views and convenient walk-on play every day?
Ask how our partners at Authentic Group can help you buy the Orlando golf course residence or seasonal vacation home of your dreams for a great low price!
5. The Springs
While the hot and crowded summer months, also known as Florida's rainy season, aren't the ideal time to visit Orlando, if you have kids, it might be inevitable.
But while summer temperatures can soar well into the nineties, and the theme parks can be filled to capacity, Orlando does boast one great way to beat the summer heat while avoiding the theme park crowds – Orlando's famous freshwater springs.
Orlando is home to the greatest concentration of natural springs in the world!
Bubbling up from the Florida aquifer, Orlando's springs are all-natural swimming holes, filtered by limestone to a crystal-clear aquamarine and kept a constant 72 degrees Fahrenheit through natural circulation.
Many have been designated as state and national parks, so in addition to swimming and snorkeling in the springs, they offer canoe and kayak rentals, picnic pavilions, opportunities for hiking, and even restaurants and bars!
So, Which Month is Best to Visit Orlando Florida?

You came here to find out which months are best to visit Orlando, Florida.
Discover the answer below!
1. March
March is an ideal month to visit Orlando, Florida.
In March, the weather in Orlando, Florida is picture perfect, with high temperatures averaging in the 80's, lows in the 50's, and the rainy season still a few months off.
It's also several months before Orlando's peak season starts, meaning the parks and attractions are less crowded.
2. May
Planning on doing some swimming on your vacation?
Whether you intend to hit the water parks, check out the springs, or make the short trek out to the beaches, May offers the perfect mix of (comfortable) heat and small(ish) crowds.
3. June
Want to get more bang for your vacation buck?
June can be a great time of year to visit Orlando.
In June, more hours of daylight allow the parks to stay open later, giving you more time to get your money's worth.
Like to golf?
With discounted rates and fewer people on the courses, June is an ideal time to plan your Orlando golf vacation.
Moreover, June boasts a distinct lake of major holidays, meaning smaller crowds in general than other peak season months in Orlando.
And while June in Orlando can be quite hot, with Orlando's wealth of water parks, swimming holes, and access to Florida's beaches, you'll find plenty of ways to beat the summer heat.
4. November
With the kids in school and the temperatures cool, November is a great month to visit Orlando, Florida.
Weekdays are best, of course, and you should obviously avoid Thanksgiving, the busiest travel weekend of the year.
However, the days immediately following Thanksgiving in the month of November are a great opportunity to do some shopping, with many Orlando stores offering their cheapest deals of the year!
5. December
If you come in the early part of the month, December can be an excellent time of year to visit Orlando, Florida.
With the exception of the days leading up to and immediately following Christmas, Orlando is more or less dead in December.
And the weather is nothing short of beautiful, with highs in the mid-70's and little to no rain in sight!
Planning a Disney dream vacation?
Disney World is especially magical in the month of December, hosting a robust schedule of festive shows and parades and decorating to the hilt.
What's the Best Month to Visit Orlando Florida to Avoid the Heat and Crowds?
Want to plan your Orlando, Florida vacation to avoid the heat and peak-season crowds?
Weekdays in the month of November are fairly dead.
And with average high temperatures in the 70's, it's a beautiful time of year.
Of course, if you want to miss the crowds, steer clear of Thanksgiving.
However, if you're looking to do some cheap shopping in the month of November, the days following the Thanksgiving holiday are an ideal time to visit Orlando, Florida.
Best Month to Visit for the Best Scary Fun Experience in Orlando Florida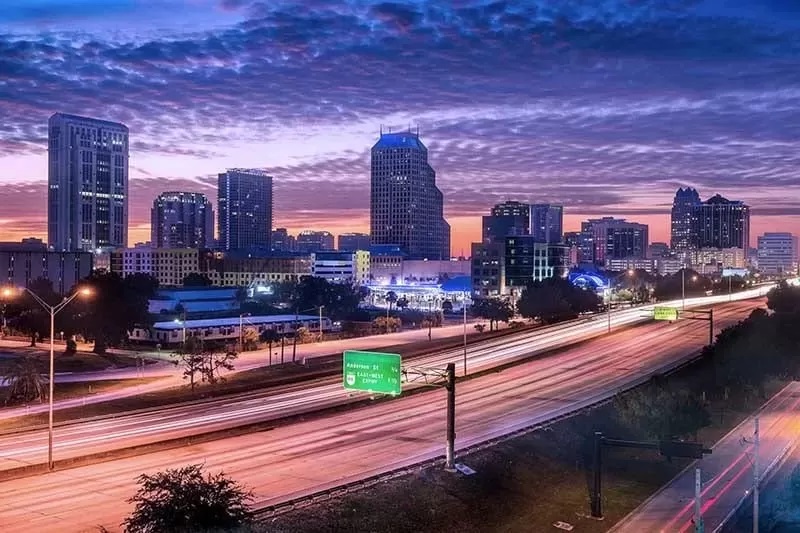 Looking for a spine-tingling good time on your Orlando vacation?
You'll find a wealth of scary-fun things to do in Orlando in October.
For scares sure to chill even the steeliest-nerved vacationer, Universal Studios famous Halloween Horror Nights is a long-running staple of Orlando tourism not to be missed.
Looking for something more kid-friendly?
Mickey's Not So Scary Halloween at the Walt Disney World Resort is a great alternative to Halloween Horror Nights!
What is Peak Season in Orlando?
The summer months between June and August, when kids are out of school, are generally considered peak season in Orlando.
Other peak times include Spring Break, Easter, Thanksgiving Weekend, and the days leading up to and immediately following Christmas.
Steer clear of these times of month if you want your best shot at beating the crowds next time you visit Orlando, Florida.
What is the Cheapest Month to Visit Orlando Florida?
The cheapest months to visit Orlando, Florida are January to mid-February, after most families have returned home after the holidays.
September, after kids have gone back to school, is also a relatively inexpensive month to go.
Looking for great deals on shopping?
Early December is the cheapest month to shop in Orlando.
What Month Should I Avoid Florida?
Want to know which month to avoid in Florida?
The answer depends on what you're trying to avoid.
If you want to avoid the rainy season in Orlando, Florida, you should avoid the months of June through August.
These are also the months to avoid if you want to beat the heat, with temperatures and humidity peaking in July.
If you're trying to beat the crowds, it's best to avoid certain holidays rather than whole months.
The most crowded holidays in Florida include Spring Break, Thanksgiving, Easter, and Christmas.
Which is the Worst Month to Visit Orlando?
The worst month to visit Orlando is July.
In July, temperatures are at their peak, with highs averaging in the low 90's and humidity like a wet blanket.
You probably need to get some air just reading about it, huh?
Good luck in July, because with crowds also peaking, you'll not only be hot, but claustrophobic.
So, Which Month is Best to Visit Orlando Florida?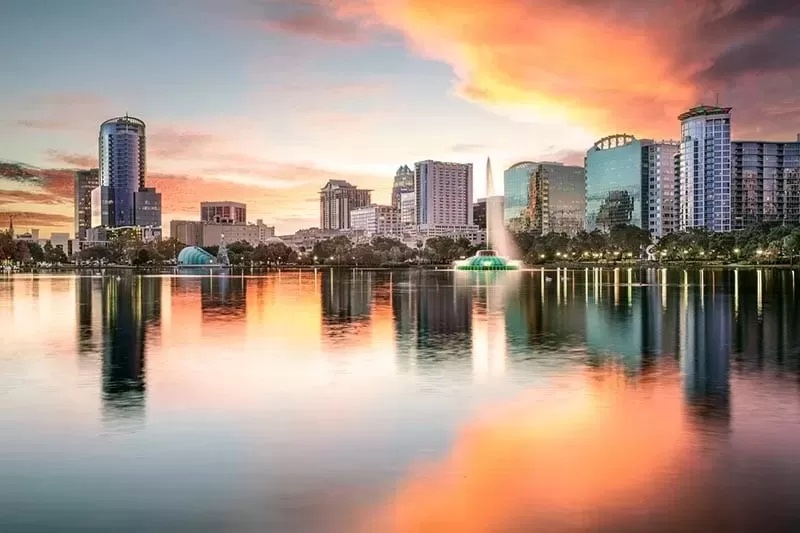 So, what's the best month to visit Orlando?
All things considered, including peak-season crowds, prices, heat, and rain, the best month to visit Orlando, Florida is…
March!
Of course, that answer doesn't always apply; you never know when a cold front will make July bearable, or when unexpected school closures will cause crowds in the low season.
Want to be able to jump at last-minute opportunities or avoid last-minute setbacks?
With Paradiso Grande Homes for Sale and our partners at Authentic Real Estate Team, you can own an Orlando vacation home and never need to book or cancel in advance again.
Get in touch with us today!