Are Orlando Vacation Homes Profitable?
Looking for a good location for your next investment vacation home? Look no further than the vacation capital of the US – Orlando! Orlando receives over 70 million tourists a year. And every year, more tourists are opting for vacation homes rather than hotels.

With a vacation rental, like those you'll find with Paradiso Grande Homes by Authentic, tourists can have all the comforts of home just minutes from their destination.

Moreover, with theme park-worthy amenities on site, they can enjoy world-class entertainment bundled with the price of their rental. Want to maximize the occupancy and ROI of your Orlando vacation rental property?

Our partners at ilovevh can help with booking, promotion, and more! So, if you're thinking of buying an investment vacation home, condo rental, or other real estate, and looking for a good, profitable place to invest, Orlando, Florida is it. Call Paradiso Grande Homes today!
Why is Orlando a Good City to Invest?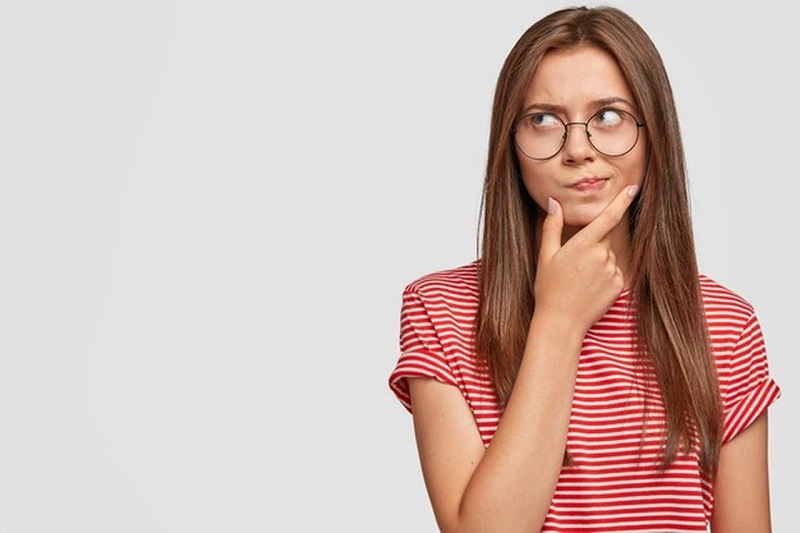 As the vacation capital of the United States, Orlando is one of the country's most profitable places to invest in vacation rentals.
However, Orlando's popularity with tourists isn't the only thing that makes it a good place to invest.
And short-term rentals aren't the only way to do it.
Learn more about why Orlando, Florida is such a good place to invest in real estate below!
1. Staggering Population Growth
Did you know Orlando is one of the fastest-growing cities in America?
With more than 1,000 people moving to Orlando every week, experts believe it's on track to rival cities like Los Angeles and New York by 2030, both in terms of population and home values.
Thus, residential real estate in Orlando promises rising rates and resale values for years to come!
2. Robust Job Market
One reason for Orlando's staggering population growth is its robust job market.
As economies continue to decline in other major cities, workers are flocking to Orlando in search of job opportunities.
Here, growing tech, med-tech, culinary, hospitality, and aerospace sectors offer plentiful jobs, high pay, and lots of room for career growth.
3. Affordable Housing
Another thing contributing to Orlando's growth, and in turn, its real estate investment viability, is affordable housing.
Low home prices are driving growth in Orlando, offering incoming homebuyers the chance to purchase their dream homes for less.
Meanwhile, they're offering investors the chance to lower their overhead, for savings they can use to diversify their portfolio, grow their investment, or grow their savings.
As mentioned, however, real estate prices are on the rise in Orlando.
Therefore, if you've been thinking about investing in the Orlando real estate market, now is the time to buy!
What Types of Profitable Vacation Homes Can I Buy in Orlando?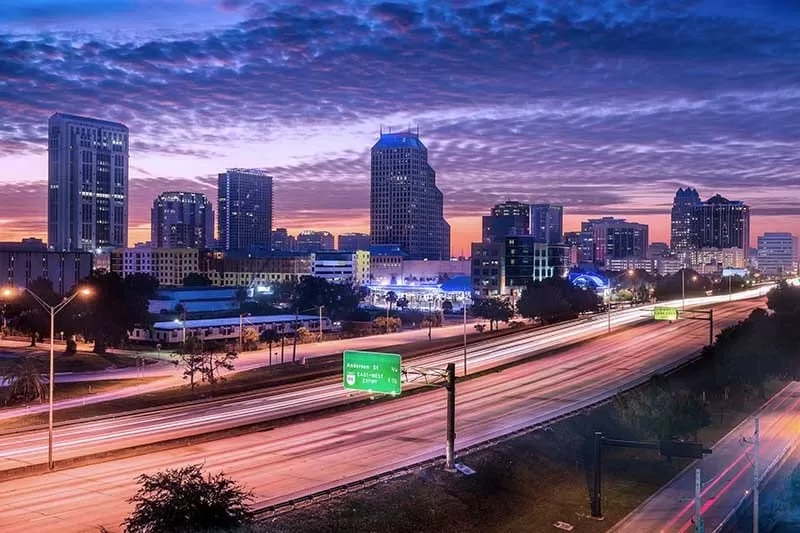 Orlando's vacation home market is large and diverse.
But you don't have to search the whole market over to find your perfect property.
In fact, with Paradiso Grande Homes by Authentic, you'll find a wide range of vacation rentals in one convenient, highly viable location!
1. Single-Family Homes
What better way to invest in America's number-one family-vacation destination than with a single-family vacation home!
Ironically, however, single-family short-term rentals have historically been hard to come by in Orlando (Orange County).
But with the opening of Paradiso Grande, that's about to change.
Here, Orlando's first-ever selection of single-family vacation home rentals let you corner the market with the optimal family-vacation lodging in the premier family-vacation destination in the US!
2. Townhomes
Looking for an affordable vacation rental with crossover appeal?
Look no further than our selection of Paradiso Grande townhomes!
With spaciousness comparable to a single-family home, townhouses are sized to meet the needs of most family vacationers.
And with prices comparable to a condo, and small foundational footprints letting you keep your carbon footprint, and thus your utility bills, low, they're an affordable way to invest!
3. Condos
A condo is one of the safest, smartest options for those thinking of buying investment real estate in the Orlando vacation rental market.
Keep your maintenance and your overhead low with affordable purchase prices and an HOA to look after your assets!
Paradiso Grande offers low-priced, high-quality condos in the heart of the Orlando tourism district.
If you're interested in buying an investment condo in a great Orlando location, contact Paradiso Grande Homes by Authentic today!
So, is Orlando Florida a Profitable Place to Invest in Real Estate (Vacation Homes or Otherwise)?
So, as you can see, Orlando, Florida is a highly profitable place to invest in real estate.
But whether you want to invest in residential or vacation real estate, if you want to maximize the magic of your investment, Paradiso Grande Homes by Authentic promises the security of a gated entry and the viability of Orlando's premier vacation location.
Want even more security and viability?
Count on our partners at ilovevh for booking and occupancy-boosting promotion for your short-term rental!
How Profitable is Profitable – What's a Good ROI on Vacation Rental Home in Orlando?
What's considered a good ROI on an investment vacation rental home in Orlando will vary from property to property.
As well as property type and location, external variables like the weather and economy will affect your returns.
In general, however, it's reasonable to expect between 6% and 8% returns on your Orlando vacation rental property each year, with an ROI of 10% or more being an attainable, if ambitious, goal.
Want to maximize your ROI?
Count on our partners at ilovevh, Orlando's premier vacation home booking and promotion specialists, to help you potentiate your profits!
Other Profitable Types of Vacation Homes and Other Investment Real Estate in Orlando Florida


Orlando, Florida's investment real estate market boasts a diverse set of profitable options, including short-term vacation rentals of all shapes, sizes, and locales.
1. Condos
Whether you want to use them as residential investments or vacation rentals, condos are a good investment option in Orlando, Florida, often proving highly profitable relative to the costs of buying, management, and maintenance.
And thanks to their compact, clustered nature, they offer unmatched flexibility in terms of location.
2. Communities
For the ultimate in secure, profitable vacation home investments in Orlando, gated short-term rental communities like Paradiso Grande can't be beat.
In a community, you can enjoy peace of mind knowing your assets are protected by a gated entry and HOA.
Meanwhile, you'll enjoy high demand and high returns generated by the community's desirable mix of luxury homes and resort-style amenities.
Call today and ask how Paradiso Grande Homes by Authentic can help you make the ultimate vacation home investment in Orlando's best location!
3. Houses Near Disney and Universal
Disney World and Universal Studios are the number-one and number-two most popular theme parks in the world, respectively.
And they're both right here in Orlando!
As the first and only vacation home community located directly between Disney World and Universal Studios, Paradiso Grande is one of the most profitable real estate investment destinations in the United States.
Take your investment portfolio to the next level today with Paradiso Grande Homes by Authentic!
4. Luxury Homes
As a proud partner of Authentic Real Estate Team, Orlando's number-one luxury home dealer, we're your source for the best selection of luxury investment real estate in Orlando.
With our selection of luxury vacation homes in Orlando, you can give tourists the luxury lodging they've been dreaming of and set your rates accordingly!
5. Short Term Rentals
Paradiso Grande is Orlando's premier new short-term rental resort.
With a prime location on International Drive, just minutes from Orlando's premier theme parks, Paradiso Grande promises steady passive income through the year.
Moreover, you'll have a private vacation escape of your own to use any time you want!
How Much Money Can You Make With Vacation Homes in Orlando?
Of course, how much money you can expect to make with a vacation home in Orlando depends on how much money you spend, and where, what, and when you buy.
However, as a general rule of thumb, investors should target a yearly income of 10- to 12-thousand dollars for every 100-thousand dollars spent.
Want to ensure you get the best return on your dollar?
With our partners at ilovevh, you can up your occupancy with exposure-boosting promotion on high-traffic booking platforms, and maximize the care of your property with referrals to Orlando's best vacation home management specialists.
Make a Profitable Investment With an Orlando Vacation Home!
So, if you're looking for a profitable real estate investment option, look no further than Paradiso Grande Homes by Authentic for Orlando's best short-term rentals in its best vacation location.
And for ROI- and security-boosting management referrals and marketing for your Orlando vacation rental property, count on our partners at ilovevh to help you invest with success.