Paradiso Grande Resort Location
Paradiso Grande Resort boasts Orlando's best vacation location. Nestled off world-famous International Drive, Orlando's main tourist drag, Paradiso Grande offers renters the chance to lodge in luxury just minutes from their destination, while offering investors the chance to corner the vacation rental market.
Paradiso Grande will not only be the first-ever resort located in directly between Disney World and Universal Studios, it will also boast easy access to SeaWorld, the Orange County Convention Center, and International Drive's array of world-class attractions. But whether you want to stay or invest in Paradiso Grande, one company has the range of services to meet your needs. Contact Paradiso Grande Homes for Sale today!
Where Is Paradiso Grande Orlando?

Paradiso Grande is located on International Drive, in the heart of the Orlando tourism district.
How Far Is Paradiso Grande Resort From:
Walt Disney World
While the Walt Disney World resort isn't technically located in Orlando, Paradiso Grande Resort is strategically located a mere 6 miles from the happiest place on earth.
Thus, at Paradiso Grande you can stay just minutes from the magic while simultaneously enjoying the many sites and attractions of Orlando proper.
Universal Theme Parks
Paradiso Grande is just 6 miles from the world's most cutting-edge thrill parks at Universal Orlando Resort.
Enjoy easy access to Universal Studios, Islands of Adventure, Volcano Bay, and Universal's brand-new Epic Universe theme park.
SeaWorld
High-seas adventure is just 1 mile away when you stay at Paradiso Grande Resort.
See the world of the new and improved SeaWorld, where you'll find several of America's top roller coasters, unforgettable animal encounters, and a renewed focus on conservation and education.
Discovery Cove
SeaWorld's Discovery Cove is one of Orlando's most cherished attractions, letting visitors swim with dolphins in a natural-seeming tropical setting designed to maximize the comfort of guests and animals alike.
And you'll discover this staple of the Orlando tourism scene just 1 mile from Paradiso Grande.
Typhoon Lagoon
Typhoon Lagoon is one of the best places to beat the heat in Orlando, with many of Florida's best water rides in an immersive island setting.
Of course, you don't have to cross an ocean to get to this storm-ravaged island paradise.
Because from Paradiso Grande, it's just a 6-mile drive.
Volcano Bay
With Volcano Bay, Universal brings the aloha spirit to Orlando with Central Florida's newest and best aquatic attractions in a Polynesian-style paradise.
From Paradiso Grande, just take I-4 west for 6 miles and look for the 200-foot volcano.
You can't miss it!
What Else Can You Find Near Paradiso Grande?
Parks And Resorts
With its prime I-Drive location, Paradiso Grande promises quick and easy access to all of Orlando's best theme parks.
1. Universal Orlando Resort
A universe of entertainment awaits just 6 miles from Paradiso Grande at Universal Orlando Resort.
2. SeaWorld Orlando
High-seas adventure and some of America's top-ranked roller coasters can be found just next-door when you stay at Paradiso Grande Resort Orlando.
3. Walt Disney World Resort
At Paradiso Grande Resort you can enjoy convenience to Walt Disney World as well as the convenience of a central Orlando location.
Give your family a magical vacation they'll never forget with Disney's four main parks, as well as the likes of Typhoon lagoon, Disney Springs, and Blizzard Beach, all less than 10 minutes from your rental.
The Best Restaurants
Did you know Orlando is regarded as one of the best culinary cities in the US?
With Paradiso Grande as your base camp, you can take a culinary tour of this great foodie city, discovering a new flavorful favorite every night!
1. The Oceanaire
Florida is known for great seafood.
At the Oceanaire, you'll find the best of the best.
And best of all, you'll find it just minutes from your rental when you stay at Paradiso Grande.
2. Cuba Libre Restaurant and Rum Bar
Cuba Libre, located just 10 minutes from Paradiso Grande Resort, offers flavorful Cuban cuisine, sultry dancing, and live music, in a classy/casual tropical setting.
3. Café Tu Tu Tango
At Café Tu Tu Tango, you'll find an eclectic menu of tapas-style delights and Orlando's best brunch just a few miles from Paradiso Grande Resort.
Want To Buy A Home In Paradiso Grande Resort?
Orlando's best-located resort isn't just a great place to stay.
It's also Orlando's premier new real estate investment destinations.
Enjoy high occupancy, high rates, and high appreciation, as well as a convenient place to stay for your own vacations in Orlando.
And with Paradiso Grande Homes for Sale and Authentic Real Estate Team, you can enjoy it all for less.
See All Homes For Sale In Paradiso Grande Homes
Rent Your Next Vacation Home Today!
Whatever's on your vacation itinerary, Paradiso Grande's central location lets you stay where you play.
Count on ilovevh by Authentic to help you book with ease and for a great low price!
See All Homes For Rent In Paradiso Grande Homes
Meet The Best Paradiso Grande Realtor Today!
Making the best investment in Paradiso Grande starts with getting the best deal on your investment home.
And getting the best deal on your investment home starts with calling the best Paradiso Grande investment realtor – Authentic Real Estate Team.
Talk With A Real Estate Agent Paradiso Grande Homes Today!
Sell Your Home
Need to sell your Paradiso Grande home?
Let Authentic Real Estate Team turn your need into an opportunity by helping you sell your home fast and for the price you deserve.
Sell My Home Fast In Paradiso Grande
Property Management
Need property management for your Paradiso Grande investment home?
Keep your investment services in one convenient, trusted place, with in-house property management by Authentic Group.
The Best Of Property Managment Service
Contact Us Now!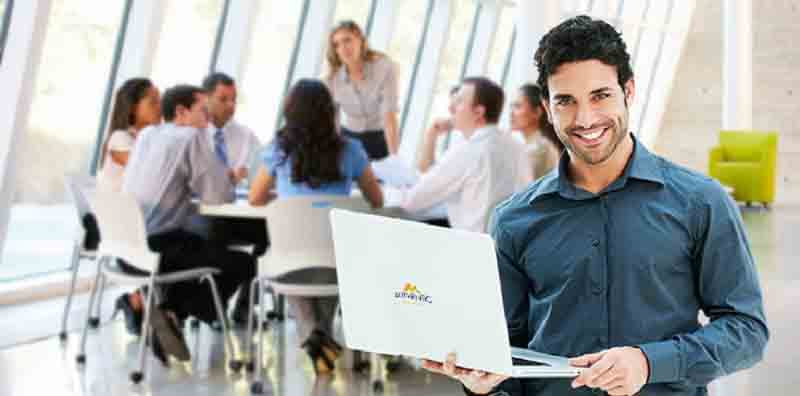 So, whether you're looking to stay or invest in Orlando's best location, look no further than Paradiso Grande Resort.
And for the best rates and deals on Paradiso Grande rentals and real estate, look no further than Paradiso Grande Homes for Sale.